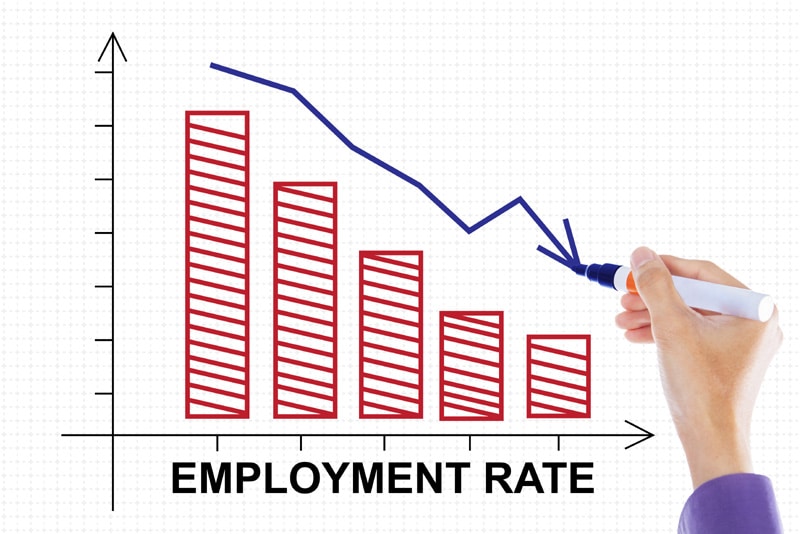 There are many indicators that can be used as proxies for gauging the economic growth of a country. These measures range from the Consumer Price Index to GDP to Jobs Reports (Employment Reports).
Non-Farm Jobs Payroll Jobs Report
The Non-Farm Payroll Jobs Report for the United States, comes out on the first Friday of every month and is based on a household survey as well as an establishment survey. This report is released by the Bureau of Labor Statistics (BLS) and is important because it brings to the fore the general sentiment of the businesses towards the economy, which eventually concludes whether the current job market is thriving or dry. It tracks the monthly growth or contraction in the manufacturing sector, average earnings, and of course, the unemployment rate, among other things.
Why The Jobs Report Matters
Taking right clues from the job report is vital for a forex trader. A thorough understanding of this report can help forex traders to earn profits in the market.
BLS posted the U.S. jobs report last Friday, June 3rd, and it does not look good. There were only 38,000 more non-farm payroll jobs added in the last month. This is the most trivial gain seen since September of 2010. Not surprisingly, the Greenback faced the brunt and took a hit against all the major global currencies. In fact, the US Dollar registered its steepest 1-day drop against the euro in six months. Now, the cause and effect are for all to see.
What Does a Weak Jobs Report Mean?
A low payroll figure means that more people are unemployed and hence, they do not have money to spend. Businesses will have to produce less product and services, which will result in even more pink slips. The economy will weaken and so will the dollar. The reverse will be true in the case of a strong job report.
The same trend is visible in the Forex market right now. Within a week of a weak Jobs Report, the dollar has started to falter as compared to other currencies. Indeed, the Jobs Report is a good indicator of the health of the economy and is always one of the most important tools in a Forex trader's arsenal.
With the recent Jobs report release, the Fed's mixed hawkish and dovish stance on rate increases, Brexit uncertainty and the gain in oil and other commodities we are sure to have an event-filled June and many opportunities to send Forex signals to our traders all over the world.