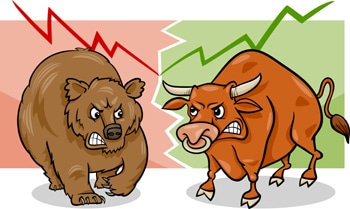 Eur/Usd Parity Horizon
As early as April, the avalanche of storm clouds began to appear on the Eur/Usd parity horizon. I wrote in previous articles that the energy crisis, out-of-control inflation, and fast-rising interest rates would propel the USD against the other majors. Still, the most significant damage was to the Eur/Usd pair.
Ukraine Invasion
Sadly, Putin's Ukraine invasion directly affects the entire European continent. But unfortunately, the collateral damage is also worldwide. Uncertainty is a market killer; nothing will spook markets more than fear of the unknown. Couple that with some of the highest energy prices we have ever experienced, and you have the perfect storm.
Eur/Usd Parity
Mid-July was when it occurred, parity! After more than 20 years, the Euro had sunk below the USD value. However, the breakthrough hardly lasted a day when parity triggered an avalanche of buy orders and stop-losses. There could be no other result – a huge bounce back above the 000 figure, leaving most traders wondering if parity was possibly in the rearview mirror.
Eur/Usd Parity – Also, a Psychological Level!
Without sounding rhetorical, I spoke about the 00 or big figure influence in a trader's toolbox in a previous blog. This phenomenon is very consistent in Forex. We often round off our thinking and look to the big figure as a start and endpoint. It is what it is! 
Market Movers
However, market forces always win out in the end. We have seen this often when market movers such as central banks and other parties have intervened to alter market direction. History has shown us that short-term intervention is truly short-lived. Market forces always prevail and win in the end.
Recent Trading
This week we saw a decisive Parity break again, and with a dwindling of Eur/Usd buy orders, a blip upwards lasted a few hours as the bears were again in complete control.
The Bottom Line
Will we see the 2000 low around the 0.8231 level anytime soon? It won't be overnight but is undoubtedly on the cards in the next year or two.
The stock market looks like the summer rally has run its course and now looks to be heading South.
As is typical after a major sell-off, the "bounce effect" seems to occur, and the strong trend resumes within days. New lows are almost weekly. When tested, they seem to accelerate to the next level of support. This "bounce effect" is happening again and again. Momentum is powerful, and unless something dramatic occurs, it looks like this has a long way to go.
Forex Signals
The ForexSignal Trading Team closely monitors this trading situation and alerts our members worldwide when it is time to trade. Additionally, our member's forum provides news, trend meters, an economic calendar, and more.