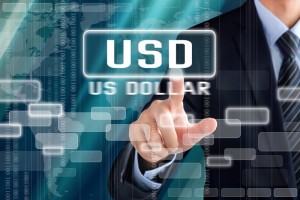 Greenback Declines Against EUR and GBP
The greenback has largely underperformed this week, losing against other leading currencies such as the EUR and the GBP.
US Dollar on the Decline
The US economy performed excellently last week, with the job performance surprising investors and analysts. However, the greenback has failed to take advantage of the data and performs poorly against the other leading currencies.
The GBP/USD gained the past two days, reaching the 1.39 mark earlier today. Britain's reopening boosts the pound, with the US's strong figures not enough to keep the greenback up. So far, the GBP/USD pair is bullish, indicating that the dollar could sustain further losses over the coming hours.
The EUR/USD pair also edged higher over the past two days, as the US dollar drops with yields. However, investors are concerned about China's cooldown and Europe's Covid concerns. Hence, keeping the reactions mixed at the moment. It would be interesting to see if the greenback would bounce back after the Fed minutes tomorrow.
Forex Market Outlook
Federal Reserve Minutes: Wednesday
The details of the March policy meeting are provided at this upcoming minute. Investors are keen to see if the Fed members are concerned about inflation or the US bond markets' current route.
UK Construction PMI: Thursday
The UK's economy has been performing excellently in recent months as the government focuses on its spending. The PMI rose to 53.3 in March, up from 49.2 beforehand. The market would hear the final reading on Thursday and should confirm the initial release.
Canada Employment Report: Friday
Canada's employment levels rose rapidly over the past few months. In February, there were 259.2 thousand new jobs in the country. However, job creation is expected to slow down to 90 thousand in March. Furthermore, the unemployment rate is expected to drop from 8.2% to 8.0%.
Forex Signals
The ForexSignal Trading Team is closely monitoring the Forex market for buy or sell trading opportunities. Here is our most recent Trade of the Week featured trade from March 30th – April 2nd.