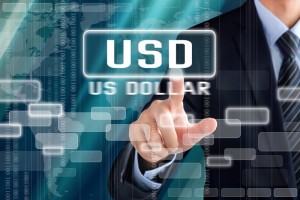 Greenback Outperforms Other Major Currencies
Thanks to the impressive economic numbers churned out last week; the US Dollar has outperformed the other major currencies in the market.
US Dollar Rallies
The greenback was one of the best performers this week, recording gains against the other leading currencies in the market. The USD gained against the Euro and Aussie, but its best performance was against the New Zealand dollar and the Canadian dollar. 
The greenback only recorded losses against the Swiss Franc. The US dollar's strong performance this week came on the back of some impressive numbers economically. The US Bureau of Statistics revealed that job openings peaked at 9.3 million on the last business day of April. The US consumer sentiment has also rebounded in early June as more people go back to work and the stimulus checks reaching millions of Americans again.
GBP Doesn't Fair Well
Although not the worst performer this week, the British Pound didn't fare well either. It recorded losses against the USD, CHF, and JPY. The GBP/JPY pair lost 0.14% this week and ended up trading at 154.758. The GBP/USD pair also dropped and was trading at 1.41062 by the end of the week.
The decline in the GBP's performance came despite a 2.3% increase in economic activities in April. However, it fell short of the 2.4% forecast by analysts. The construction output in the region also dropped while the UK industrial production dipped by 1.3% in April compared to the 1.2% earlier forecast.
Upcoming High-Impact Economic Announcements
The week starts slowly with just a few events on the calendar for Monday and Tuesday but heats up with many red alerts on Wednesday. The ForexSignal Trading Team expects the first couple of days of the week to have fewer trading opportunities and for the market to show more assertive and clear direction, in particular after the United States Fed Interest Rate Decision on Wednesday.
The Fed Rate Decision tends to be a very high impact event affecting the USD major currency pairs. The markets usually have an initial knee-jerk reaction and then settle down as investors digest the data. Investors are particularly interested in the status of the economic recovery and paying particular attention to suggestions as to when the central bank will lessen its crisis-era asset purchase program. 
June 14th
Australia – RBA Meeting minutes
June 15th
Germany – Harmonized Index of Consumer Prices
Great Britain – Claimant Count Change, ILO Unemployment Rate (3M), BoE's Governor Bailey speech
United States – Retail Sales 
China – Retail Sales
June 16th
Great Britain – Consumer Price Index
Canada – BoC Consumer Price Index Core
United States – Building Permits, Fed Interest Rate Decision, FOMC Economic Projections, Fed's Monetary Policy Statement, FOMC Press Conference
Canada – BoC Governor Macklem speech
New Zealand – Gross Domestic Product, RBA's Governor Lowe speech, Employment Changes, Unemployment Rate
June 17th
Switzerland – SNB Interest Rate Decision, SNB Monetary Policy Assessment, SNB Press Conference
United States – Initial Jobless Claims
Japan – BoJ Monetary Policy Statement, BoJ Interest Rate Decision
June 18th
Japan – BoJ Press Conference