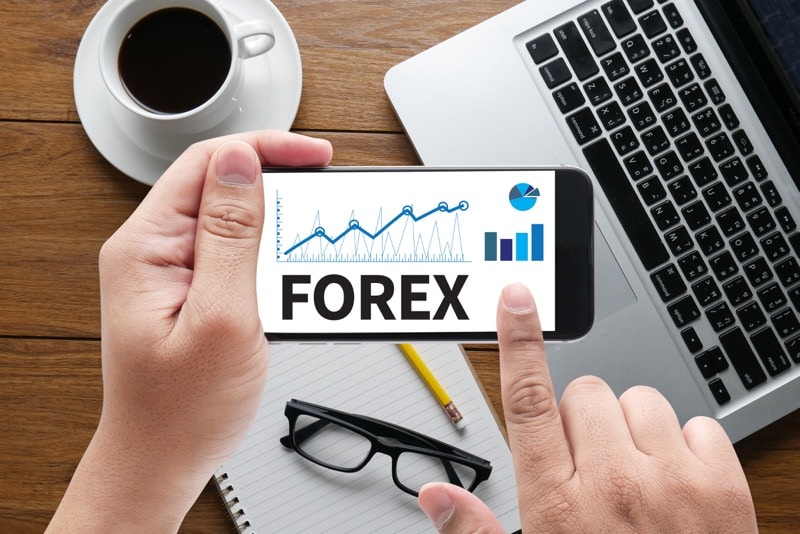 FOMC Minutes Help Push Dollar Lower
The USD had a rather average week at best before the FOMC minutes were released on Wednesday, which helped send the currency tumbling even lower. Despite all that, it may end the week on a high note as it has shown signs of a recovery today, Friday May 25th. Let's review this week's activities:
Monday, May 21: Risk-Taking on Trade War Truce, Cautious Fed Remarks
USD
The Greenback started the day poorly and continued to record losses for the remainder of the day as risk-taking and the lack of stronger gains in bond yields pulled it down.
USD/JPY slipped from 111.27 to reach a low of 110.94, USD/CHF also dipped to 0.9968, and EUR/USD went up from 1.1747 to 1.1792.
AUD
The Aussie recorded some gains during the Asian and London session and was able to hold on to most of its gains as the positive sentiment that came after the U.S.-China trade tensions were put on hold lifted commodities.
AUD/JPY went up to 84.18 from 83.78 to, GBP/AUD meanwhile dipped to the 1.7700 levels, and AUD/CAD was up to 0.9690.
Tuesday, May 22: Oil and CAD Retreat on Higher OPEC Output Hints
CHF
The Swissy became the safe-haven for most traders again due to the geopolitical risks affecting the US Dollars and with the FOMC minutes set to reveal some things to traders this week.
USD/CHF slipped from 0.9960 to end the day at a low of 0.9917, NZD/CHF also fell from 0.6920 to finish trading at 0.6874, and EUR/CHF dipped to 1.1695,
CAD
The Loonie was affected by the news that OPEC is looking to adjust its output levels to balance up for the dip in crude oil supply, which ultimately affected the price of crude oil.
USD/CAD started the day at a low of 1.2755 but recovered to trade at 1.2822, CAD/JPY dipped from 87.07 to trade at a low of 86.38, and EUR/CAD went higher to 1.5110.
Wednesday, May 23: Dollar Dips on FOMC Minutes, JPY Also Lower While Comdolls Bounce
EUR & GBP
Weak economic reports from the eurozone and the U.K. released during the London session affected this pair as they weren't able to take advantage of the weakness of both the dollar and the yen.
EUR/USD slumped from 1.1713 to finish the day at a low of 1.1689, EUR/JPY slipped to 128.24 but later recovered a bit before the day ended, and EUR/AUD continued its drop to end the day at 1.5478.
GBP/USD dipped to a low of 1.3310 before bouncing back, GBP/JPY slipped to 146.61, and GBP/CAD continued its slump to trade at 1.7158.
USD & JPY
The greenback struggled against most of its counterparts even when the June rate hike was confirmed. Despite that, traders didn't look to the lower-yielding yen as a response to dollar weakness.
USD/JPY went up to a high of 110.30 before slumping back to trade at 109.75, USD/CHF went up from 0.9909 to 0.9979 before slipping to .9945, and AUD/USD went up to .7565.
AUD/JPY went up to a high of 83.29, NZD/JPY also went up to the 76.00 handle, and CAD/JPY climbed up to a high of 85.90.
Thursday, May 24: Dollar Stumbles on North Korea and Data Misses, CAD Keeps Sliding
USD
The Greenback was among the losers of the day as trade war jitters remained in play with economic data failing to provide any support.
EUR/USD went up from 1.1720 to 1.1751, GBP/USD started at a low of 1.3364 but went up to a high of 1.3403, and USD/JPY dipped to a low of 108.95
CAD
The Loonie was the biggest loser of the day, with a decrease in oil prices and resurfacing NAFTA troubles the main catalysts.
USD/CAD went up from 1.2861 to finish the day at 1.2921, CAD/JPY dipped from 85.31 to 84.42, and EUR/CAD recovered to the 1.5100 mark.
Forex Signals – Trade of the Week Highlights
After a very slow month of forex signals, we are happy to report that we sent a signal on Monday, May 21st to buy the AUDUSD at 0.7529 and we reached all three targets, banked money in our Trade Copier account for our clients and the trade moved a total of 73 pips.
The following day, Tuesday, May 22nd, we sent a signal to sell the EURUSD at 1.1777 which also reached all 3 targets and we banked a profit in our Trade Copier account as well.
We followed this with another buy signal on Wednesday at 6:42 Eastern time (New York time), his time to sell the USDJPY at 109.93. It didn't take long for the trade to barely reach our 3 targets and eventually moved a maximum of 82 pips.
View full Forex Trading history and performance.