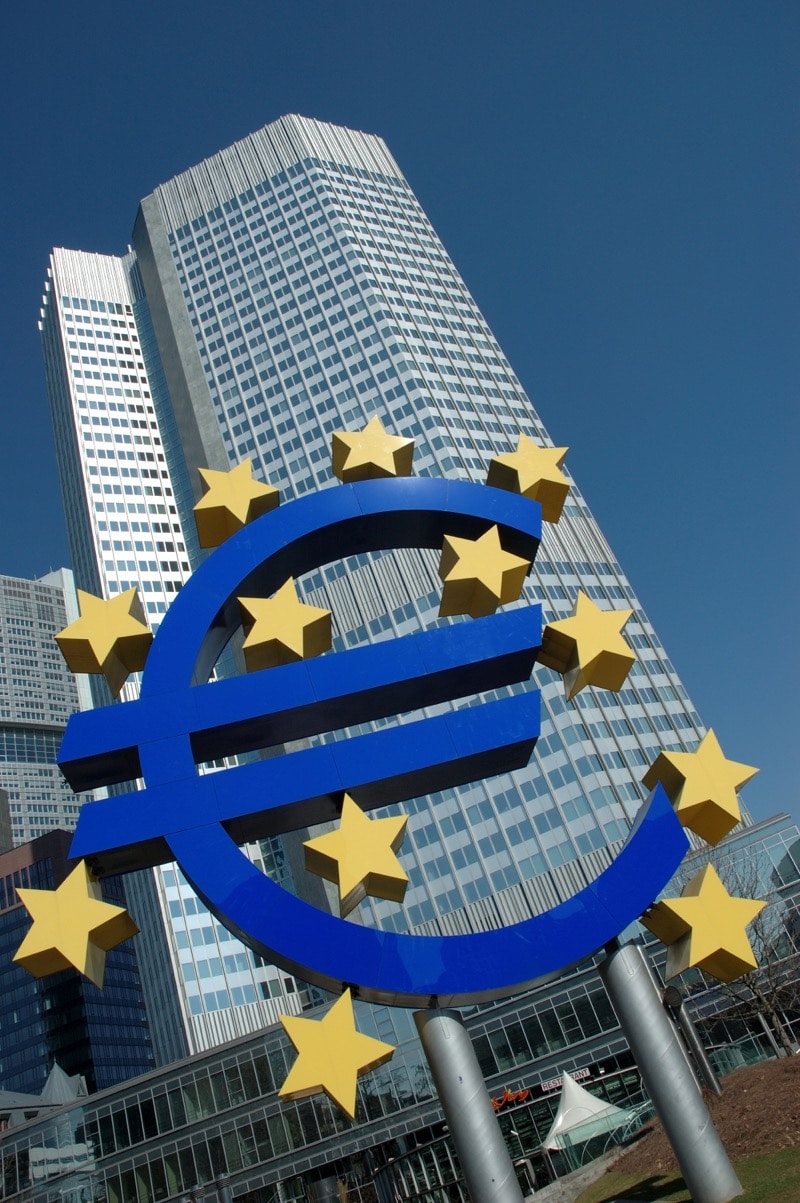 Political Turmoil in Italy and Spain Causes Euro Slump
Italy and Spain have been embroiled in political turmoil over the past week and this has led to the euro recording losses over its major trading pairs.
Monday, May 28: USD Edges Slightly Higher, EUR Keeps Tumbling
EUR
The euro started the day on a shaky footing and things didn't get any better for the common currency as the day went on.
EUR/USD dipped to a low of 1.1607, EUR/JPY dipped to 126.87 before pulling up slightly by the end of the day, and EUR/GBP slumped to 0.8733.
USD
Despite the banking holiday in the U.S, the greenback was able to record some gains against its competitors.
USD/CAD went up to trade at a high of 1.3023, GBP/USD meanwhile dipped to 1.3323, USD/JPY started the day at 109.35 but went up to 109.47, and USD/CHF climbed to a high of 0.9959.
Tuesday, May 29: Risk-Off Vibes Lift JPY, More Pain for the Euro
EUR
The euro was able to record some gains during the London session but dipped several support levels as political unrest in Italy and Spain affected the currency.
EUR/USD went up to 1.1590 before slipping back down to a low of 1.1519, EUR/JPY dipped below the 125.50 zone to trade at a low of 124.63, EUR/GBP went down to test the 0.8700 mark.
JPY
The Yen outperformed most of its pairs due to an extended risk-off action.
USD/JPY started the day at a high of 109.11 but later dipped to trade at 108.11, GBP/JPY slumped to a low of 143.22, and AUD/JPY started strongly at 82.15 but retreated to a low of 81.03.
Wednesday, May 30: EUR Continues Recovery, Loonie Boosted by BOC
CAD
Some optimistic announcement from the BOC took traders by surprise and this led to the price of the Loonie recording gains sharply against its competitors. The Loonie's growth was also aided by the slight increase in crude oil price after rumors emerged that the OPEC would likely keep its output deal in place.
USD/CAD dipped from 1.3014 to trade at 1.2835 after the BOC decision, CAD/JPY meanwhile went up to end the day at 84.96, EUR/CAD slipped down to a daily low of 1.4918, and GBP/CAD slipped to 1.7055.
EUR
The euro was in a bad shape at earlier sessions and ended the day somehow even, as the lack of any negative news in Italy kept it afloat, only recording losses against the comdolls.
EUR/GBP climbed up to trade at 0.8778, EUR/USD also rose to a high of 1.1677, and EUR/JPY was up to 127.31.
USD & JPY
The two currencies were low-yielding on Wednesday and were left on the trail of the others as risk-taking was evident for the most part of the day. The US Dollars was affected by a weak U.S. medium-tier data.
USD/CHF slumped to 0.9881, GBP/USD rose to 1.3287, and AUD/USD rallied to a daily high of 0.7584.
USD/JPY rose to 109.10 before later slipping to end the day at 108.82, GBP/JPY went up to 144.88, and AUD/JPY rose to trade at 82.60.
Thursday, May 31: AUD Dented By Poor Data, GBP Nudged Higher In Choppy Asian Session
AUD
The Aussie was steady at the start of the Asian trading session but later got hit by most of its pairs after Australia's CAPEX missed expectations by a wide margin and the currency ended the session as the worst performer.
AUD/USD slipped to 0.7560, AUD/JPY also went down to 82.20, and AUD/CAD dipped to 0.9729
On Tuesday, May 29th in the early hours of the USA, we sent a signal to sell the AUDUSD at 0.7536. The trade reached all 3 targets and we were able to bank profit for our Trade Copier clients all over the world.
GBP
The pound has some noticeable demand during the Asian session which came as a surprise to analysts considering there were no direct catalysts for the pound. Some analysts suggest that the pound is going high as a preemptive positioning ahead of this Friday's U.K. manufacturing PMI report.
GBP/USD rose to 1.3300, GBP/AUD also went up to trade at 1.7594, and GBP/NZD was up to 1.9048