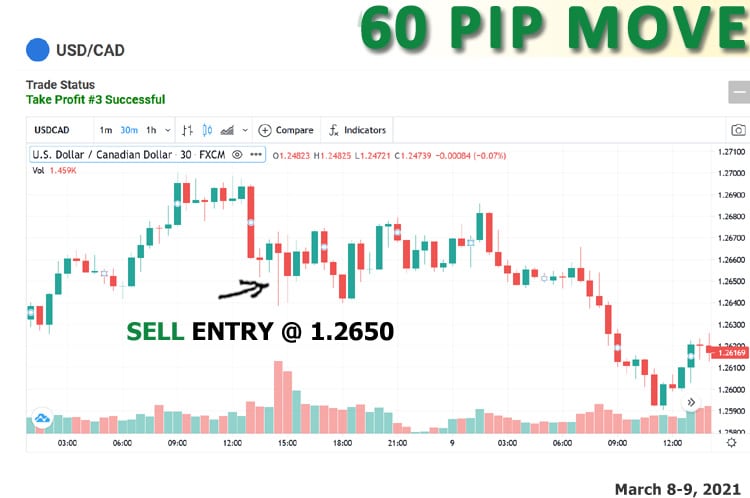 The Canadian Dollar on the Rise
The CAD was the best performing currency last week, thanks to the counter currency weakness and a surge in oil strength.
Oil Surge
Last week's surge in oil prices led to the rising demand for gasoline and distillate, which ultimately saw the Loonie perform excellently.
The Loonie got a further boost towards the end of the week after the latest Canadian employment report showed a positive increase of +259K jobs in February, with the unemployment rate falling to 8.2%.
By the end of the week, the USD/CAD pair was up by 1.4% and recorded further growth against the GBP, AUD, JPY, NZD, and others.
The Aussie and the Sterling were also net winners last week despite the UK and Australia's lack of major economic catalysts. The net positive comments from BOE Governor Bailey (positive assessment of Britain's economic outlook) and RBA Governor Lowe (disclaiming speculation of an early 2022 rate hike) were enough to push the currencies higher against their pairs.
However, the net loser was the New Zealand dollar. It performed poorly against its peers due to the adverse economic updates from New Zealand. New Zealand manufacturing sales declined by 0.6% in Q4, while the country's manufacturing sector recorded a slower expansion rate last month.
Forex weekly outlook: FED and BoE in focus
US Retail Sales: Tuesday
Retail sales went up in January as the headline and core release went up by over 5%. February is expected to be slower, with the headline reading expected to be at -0.5% and the core release at 0.2%.
Eurozone Inflation Report: Wednesday
The final reading for February is expected to be in line with the initial estimates of 0.9% for headline CPI and 1.1% for Core CPI.
Canada Inflation Report: Wednesday
Headline CPI was up by 0.6% in January, the highest it has been in seven months. Analysts expect a solid gain of 0.7% in February.
Federal Reserve Rate Decision: Wednesday
Investors will be keenly watchi