Theresa May Jolts The Sterling
Today, British Prime Minister Theresa May's impromptu announcement of an an early general election jolted the market and caused a knee-jerk reaction on the cable.
The GBPUSD chart below shows how on a 15-minute candlestick, the sterling fell 73 pips from 1.2587 to 1.2514. This occurred when May said she would making an announcement at 11:15am on Downing street, without further explanation. This apparently scared the market into a sell-off from the 8-week high that was touched earlier that morning.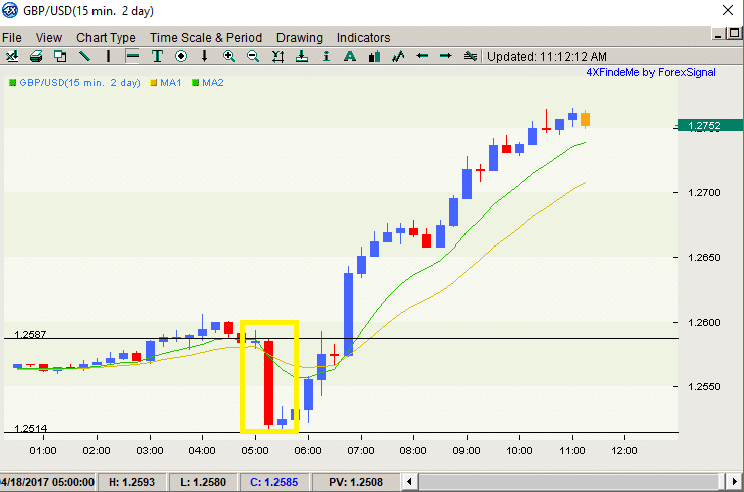 The daily chart shows how once May announced the early election, the cable then reversed all its losses and soared to 1.2765; its highest level since December 6, 2016 and the highest level for 2017.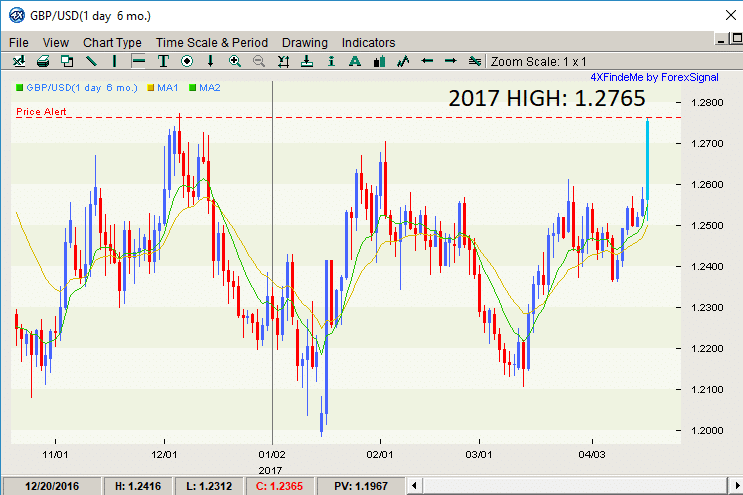 Market Movers
While it is impossible to anticipate events like May's surprise announcement today, the economic calendar helps us be aware of the major scheduled market announcements that may impact the Forex market. See the high-alert market moving events on this week's economic calendar.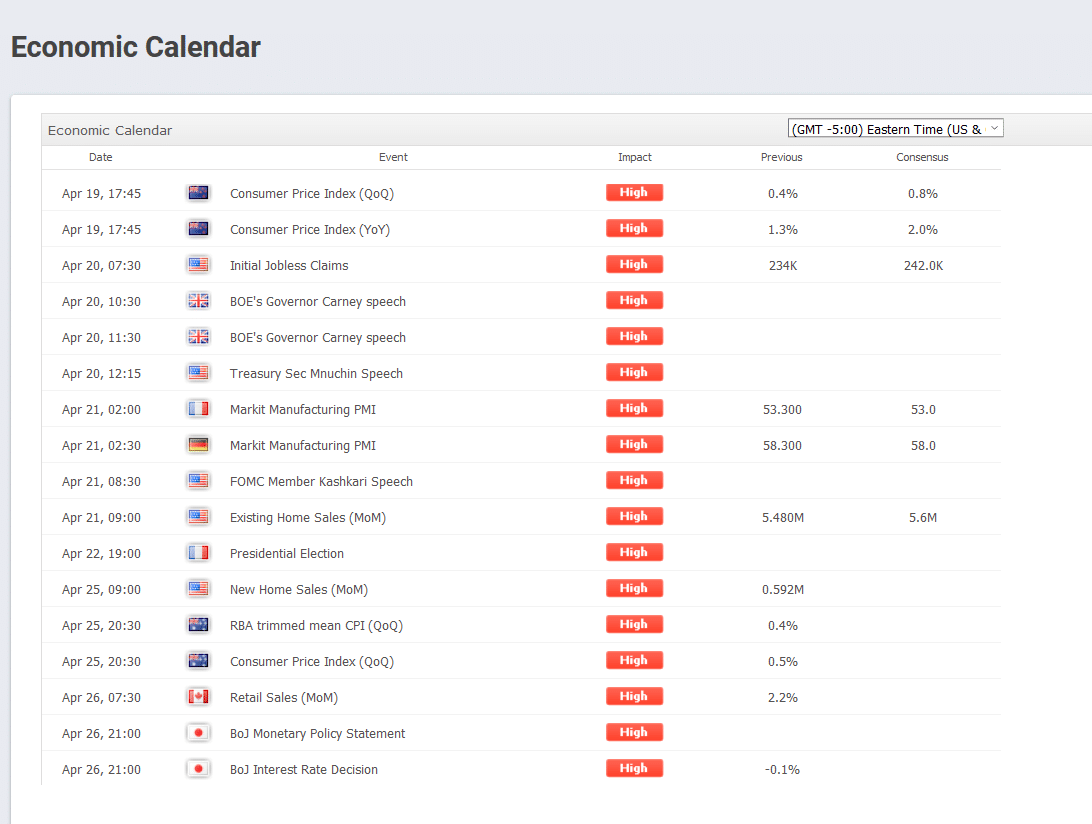 Forex Signals
The week has started slowly for ForexSignal.com as we were greeted by a slow market from the long Easter weekend and very few high-alert events on the economic calendar.
Still, our Forex Trading team is actively monitoring the Forex market and we will send signal alerts when it is time to trade.