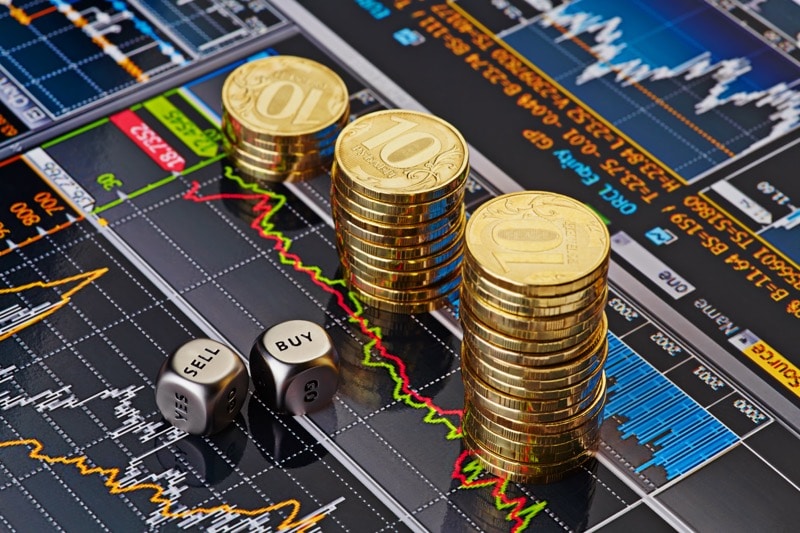 Strong U.S Retails Sales, Greenback Soars
The greenback recorded gains this week, with strong U.S retail sales result boosting the currency despite slowing down on Friday amidst trade war concerns.
Tuesday, June 12: Greenback Posts Modest Gains, Comdolls Still Weak
GBP
The sterling recorded strong gains against most of its pairs.
GBP/USD started at 1.3351 and rose to a high of 1.3425, GBP/JPY went up to trade at 147.98, EUR/GBP meanwhile slumped to a low of 0.8770, and GBP/CHF went up to trade at 1.3212.
USD
The USD started the day strong and continued on that path, with the healthy CPI data and positive FOMC expectations the main catalysts for its gains.
EUR/USD started at 1.1794 before dipping to a low of 1.1736, USD/JPY meanwhile went up from 110.13 to a high of 110.55, and USD/CHF rose to a high of 0.9872.
Comdolls
The comdolls traded in the red zone on Tuesday, with the Aussie most affected
AUD/JPY dipped to a low of 83.53, EUR/AUD meanwhile recovered from an early slump to trade at 1.5517, and GBP/AUD rose to 1.7659.
Weaker crude oil prices affected the Loonie as it recorded some losses against its major competitors. Persistent NAFTA jitters also affected the CAD even though the Trump-Kim summit took center stage.
USD/CAD went up to 1.3030, CAD/JPY dipped to end the day at 84.89, and GBP/CAD meanwhile went up to a high of 1.7442.
Wednesday, June 13: Dollar Rallies then Reverses After FOMC Statement
USD
The Fed decided on a 0.25% rate hike but it wasn't enough for the greenback as it reversed its earlier gains. Upbeat outlook from Powel also didn't help as trade jitters still took center stage.
A report on the Wall Street Journal revealed that the Trump administration is getting ready to impose higher tariffs on Chinese goods as soon as possible. An official in this administration revealed that plans are currently being finalized and Mr. Trump could enact them before the weekend.
EUR/USD dipped to a low of 1.1725 before recovering to end the day at 1.1802, GBP/USD earlier dipped to a low of 1.3318 but later resumed its climb to trade at 1.3380, and USD/JPY rose to 110.85 before retreating to 110.17.
EUR
The European currency was the best performing currency on Wednesday with expectations that the ECB would end their QE program
EUR/JPY started at a high of 129.91 and continued to end the day 130.20, EUR/AUD went up to the 1.5600 mark, and EUR/CAD rose to 1.5314.
Thursday, June 14: EUR Keeps Sliding In ECB Aftermath
EUR
The Euro started the day on a negative note and continued on that path until the U.S session at the end of the day. The ECB announced it wasn't in a hurry to hike rates; the main catalyst behind the EUR dive.
EUR/USD dipped from 1.1739 to a low of 1.1563, EUR/JPY tumbled from 129.26 to end the day trading at 128.00 handle, and EUR/GBP dipped to 0.8724.
USD
The Greenback performed excellently on Thursday, with euro's weakness and the jump in U.S. retail sales the main catalysts.
USD/JPY went up to a high of 110.70, GBP/USD meanwhile fell to a low of 1.3269, and USD/CHF rose to end the day at 0.9975.
Friday, June 15: USD Dips Ahead Of Trump's Tariffs Announcement
USD
The lower has slumped against most of its competitors ahead of the Trump's expected tariffs announcement on $50 billion worth of Chinese goods.
The major catalyst for this drop is a report by Reuters which revealed that the U.S. has another list of tariffs on $100 billion worth of Chinese goods, asides the $50 billion worth of tariffs Mr. Trump is expected to release later today. If that happens, then it would pull the two countries closer to a full-scale trade war.
USD/JPY has slipped to 110.70, USD/CAD also went down to 1.3129, and AUD/USD rose to 0.7473
GBP
The sterling started strongly and has so far maintained the momentum.