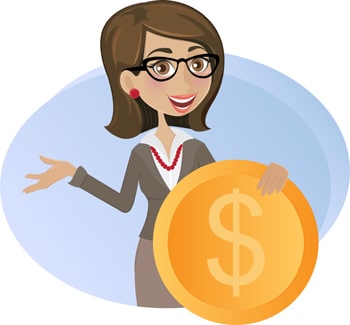 The Fed minutes released on Wednesday indicated without any doubt that the US central bank remained on track for more rate increases as the year unfolds. In fact, most of the FOMC members want a rate increase sooner than later.
Initial USD Reaction
Most pundits feel that as early as next month's June Policy meeting we may see at least .25 basis point rise. The market certainly is a strange place as the early reaction to this statement should have boded very positively for the dollar, yet market reaction sold off the greenback initially and US Treasury yields went south. Go figure?
A possible reason for this is more than likely that the market participants have interpreted the tone of the minutes as being cautious, considering Fed policymakers are happier to wait for additional evidence that the recent slowdown in the US economy was transitory ahead of summer.
The recent batch of weaker data has unnerved many investors and questioned the Fed's stance. Most of the FOMC voters are waiting on more solid data to confirm markets have simply taken a breather and wanted proof ahead of any policy tightening that the economy is about to rebound.
June 14th Fed Meeting
Slow GDP in the first quarter, price gains and weaker consumer spending had fallen below the 2% inflation target set by the Fed. The Fed's May 3 meeting confirms the Fed decision and right now it looks like all systems are up and ready for the Feds announcement of a rise at the June 14th Fed meeting. Should second quarter growth improve, you can expect another rate hike come September.
Economists are predicting the economy to pick up this summer with 3% growth anticipated in this next quarter.
Upcoming Forex Volatility & You
ForexSignal, your partner in the Forex world, is always monitoring and keeping an eye on market conditions and we will keep you informed by SMS and email or in our members-only web dashboard of any strong trade opportunities unfolding with Entry, Stop and Take Profit levels.