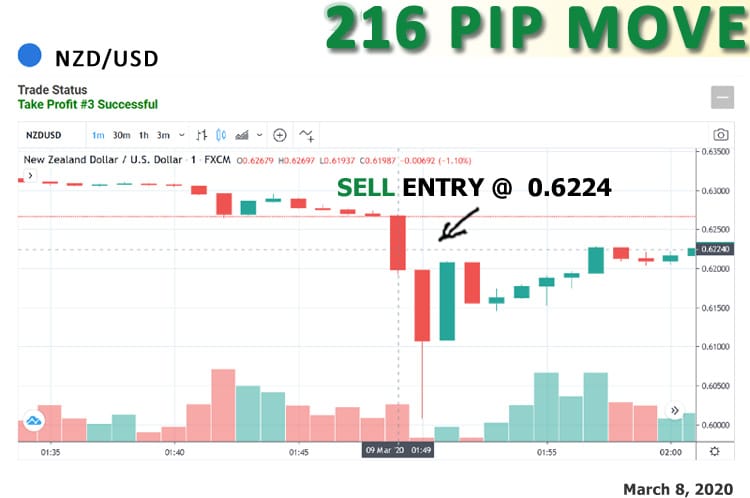 Coronavirus Outbreak Sees the USD Slide and then Rally

The US Dollar and other major currencies have been having a tough couple of days due to the harmful economic effects of the Coronavirus pandemic and the sudden drop in oil prices.
US Dollar Experiences Tough Week
The US Dollar has had a tough week as the coronavirus outbreak continues to affect economic activities in the United States and globally. The financial markets have been affected negatively due to the pandemic, which is now present in over 100 countries across the world.
The increasing number of Coronavirus cases and the shutdown of economic activities is affecting the performances of the financial markets, especially the stock and currency markets. The Greenback has been one of the worst-hit currencies, as it lost against most of its competitors last week.
However, the Greenback performed better on Friday, March 13, after the US Federal Reserve injected a total of $1.5 trillion into the economy. The move increased investors' confidence in the market, and the US Dollar managed to regain its status as a safe-haven currency. At a time when global stocks are sliding, Forex trading momentum is strong and the markets are trending with much potential for profit. View recent ForexSignal.com trading results.
Other Central Banks Roll Out Measures to Counter Coronavirus Effects
The US Fed was not the only central bank to make moves to negate the effects of the virus and decline in oil prices. On Thursday, March 12th, the European Central Bank (ECB) announced a stimulus and assurances to help small and medium-sized businesses in the Eurozone region. However, the central bank decided to hold on to its current interest rate, despite the Fed, the Reserve Bank of Australia, and a few other major central banks cutting their interest rates recently.
The Bank of England (BoE) made an emergency interest rate cut on Wednesday, March 11, a move that sent the British Pound (GBP) crashing against the Euro. The BoE reduced the interest rate to 0.25%, down by 50 basis points. The reduction is twice what the market had expected, which led to a weakening of the currency.
With the leading currencies suffering, there has been an increase in demand for safe-haven currencies. The Japanese Yen (JPY) was one of the biggest winners of the week, recording gains over the USD, EUR, and GBP. If the market volatility continues, then the safe-haven currencies like the JPY could continue to gain traction in the coming days and weeks.