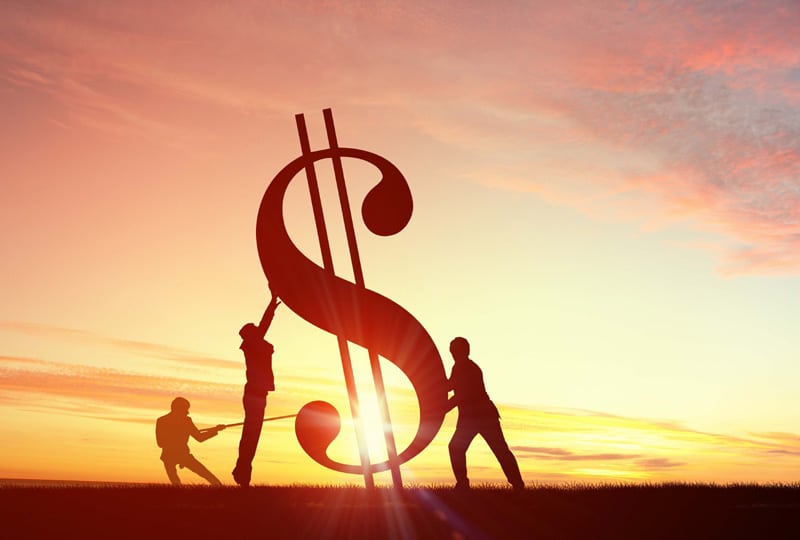 Inflation Report
After the release of the US Inflation Report last week, the Greenback saw a meteoric rise to close Thursday's trading. Prices hit within a smidge of the high reached in July 2020.
The fuel for this rise was the Inflation Report released on Wednesday, November 10th. Analysts widely expected that an unfavorable report was coming, but it was even worse than expected. As a result, we are now reaching inflation levels last seen in the late eighties.
It seems paradoxical, but higher inflation increases the dollar's value because of its pivotal role in the world economy.
Inflation Vaccine
The US consumer experienced higher prices last month. Prices are rising at the fastest pace since the previous century.
The antidote, as mentioned before in previous articles, is a rise in interest rates. We call it the "Inflation Vaccine," and the US central banks would be administering it sooner rather than later.
The higher interest rates will likely make the dollar more sought after; therefore, the US dollar rises at the talk of inflation and the "Inflation Vaccine."
Thus, the USD strengthened against almost every other currency across the board. Of course, the Dollar index reflected this by touching just below 95.550.
Inflation Leads to 2021 Records
As of this writing, the EUR/USD is at a 2021 low of 1.1437. The GBP/USD is at a 2021 low of 1.3356, with data pointing to a sagging UK economy not helping very much.
The USD/JPY is now within striking distance of surging past its 2021 high of 114.69.
Forex Signals
Our ForexSignal Trading Team identified this USD upward trend and sent two significant signals last week.
On November 8th, we sent a sell EUR/USD signal, and that reached all three of our take/profit targets and a potential of 84 pips.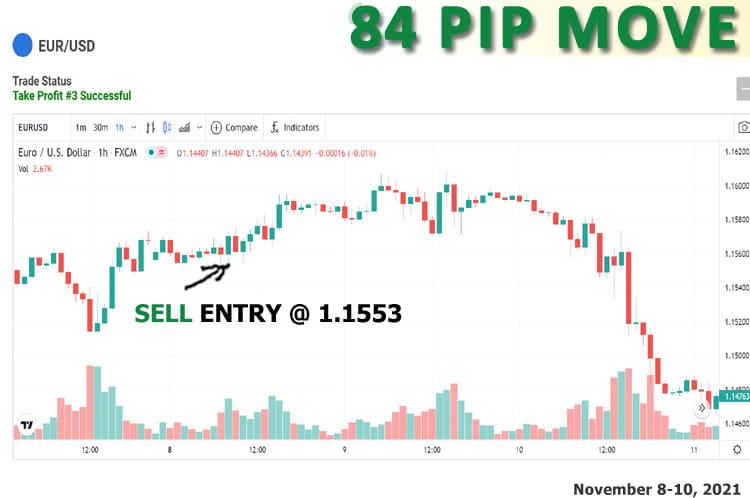 We sent a buy USD/CAD signal on November 11th, which flew through all 3 of our targets and achieved a maximum of 101 pips.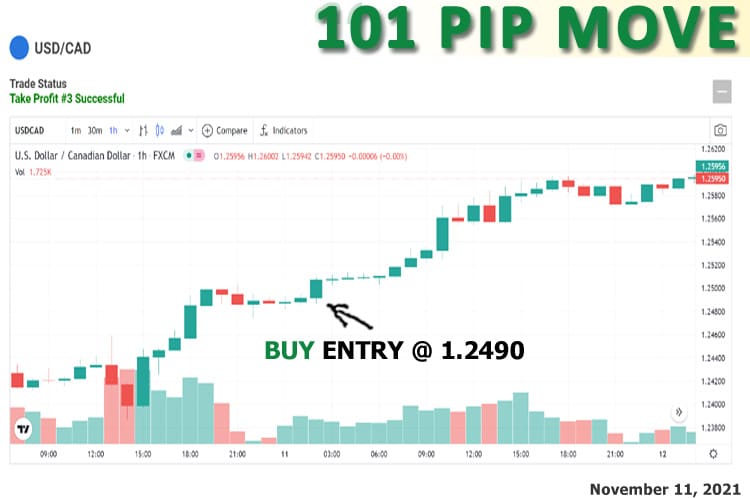 Holiday Season Expectations
As the holiday season approaches and supply lines continue to show no signs of easing, I do not expect anything other than the Inflation Reports to keep climbing month after month until at least February 2022. Of course, after that, the Fed will be under pressure sooner instead of later; this will only encourage the USD bulls further.
So other than those profit taking or knee-jerk events that will be short-lived and provide excellent trading opportunities, we can expect the USD to continue its upward climb.
Are you missing our Forex signal trades?