USD – Trading With Caution
President Trump's executive order issued late last week added fuel to a 1 week old administration that started off with a sprint. While the authorities and travelers wrestle with exactly how it effects them, the markets reacted predictably; with caution.
USA stock market pressure was evident today and out the gate the large correction of the previous few weeks of bullish moves were quickly checked back into shape. Even though the sessions ended comfortably off its lows, the feeling of uncertainty and caution is very much evident. What's next, as it appears many portfolios are being sidelined right now for the sake of caution.
I for one agree – a slow approach is a smart approach.
Yen Surges against the USD
As usual, safe-haven seekers turned to the Japanese Yen. The Swissie (CHF) also saw some action as risk averse traders hedged their situation while market participants try to digest Monday's trading.
Heavy Data Week
Expect a very busy week on the economic data side. The first Fed meeting kicks off tomorrow with policy decisions announced on Wednesday. And don't forget that this Friday bring NFP data for January. There is also a slew of data out of Japan, including BOJ decision this week. All this means that we could see some serious momentum in the Forex market in the days ahead.
This is much needed fuel to the fire, as we see the Forex market stuck in a fairly narrow range in view of market caution and political uncertainty.
View the support and resistance levels for trading January 30-31, 2017
EUR/USD
Resistance (High): 1.0740
Support (Low): 1.0620
GBP/USD
Resistance (High): 1.2600
Support (Low): 1.2465
AUD/USD
Resistance (High): 0.7566
Support (Low): 0.7527
USD/CAD
Resistance (High): 1.3169
Support (Low): 1.3076
USD/JPY
Resistance (High): 114.94
Support (Low): 113.44
EUR/JPY
Resistance (High): 123.13
Support (Low): 121.44
Trend Meters for the Majors and commodity pairs for January 30-31, 2017.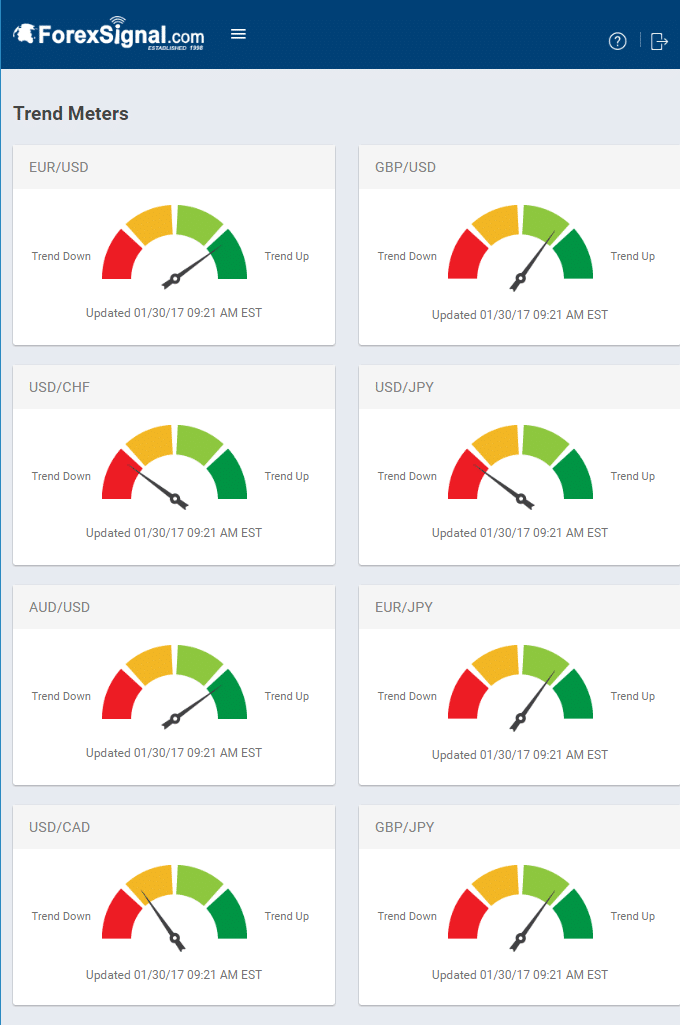 Forex Signal subscribers can view updated Trend Meters by logging to their account online.