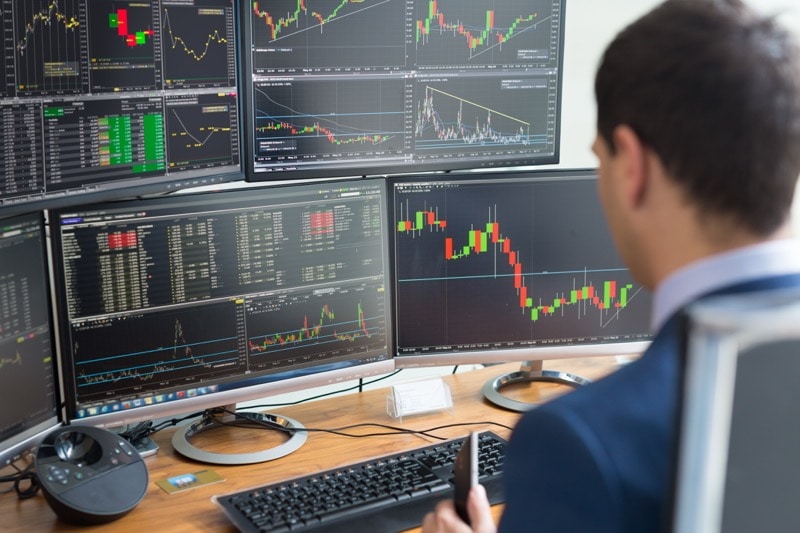 NAFTA Talks and Oil Oversupply Affect Loonie
The Loonie was affected by NAFTA related talks and the issue of oil oversupply, with the currency also affected by the underwhelming PMI report
Tuesday, June 5: Dollar Rebounds
USD
The Greenback recorded losses at the start of the day but was able to get back on its feet to recover some of its losses, with no clear catalyst for its reversal of fortunes.
EUR/USD started strongly at 1.1721 but later dipped to a low of 1.1683, USD/JPY meanwhile went up from 109.45 to a high of 109.99, GBP/USD slipped to 1.3302, and USD/CHF went up to end the day at 0.9890.
Wednesday, June 6: Loonie Slides on Oil and NAFTA despite Risk-Taking
CAD
The Loonie recorded some losses after some NAFTA-related updates were made and with crude oil oversupply something of a concern. A less than expected PMI may have also contributed to the decline.
USD/CAD went down to 1.2861 but later recovered to trade at 1.2961, CAD/JPY meanwhile dipped to a low of 85.02 from an earlier 85.67, EUR/CAD went up to trade at 1.5253, and AUD/CAD was up to 0.9922.
Thursday, June 7: Risk-Off Flows Dominate, Trade, and Brexit in Focus
CHF
The Swiss Franc took full advantage of the risk-on moves, with traders making little demands of the USD.
USD/CHF dipped from 0.9828 to a daily low of 0.9788, EUR/CHF also slipped to trade at 1.1574, AUD/CHF went down to a low of .7456, and NZD/CHF was down from 0.6923 to a low of 0.6878.
JPY
The Yen also took advantage of the weak USD as it was sought as a safe haven by traders.
USD/JPY dipped from 110.02 to end the day at 104.97, EUR/JPY went down to 129.29, GBP/JPY ended the day at a low of 146.92, and AUD/JPY slipped to 83.66.
Friday, June 8: Comdolls, Equities Dip On China's Trade Data, G7 Speculations
The comdolls took a hit at the Asian trading session this morning.
AUD
The Aussie recorded some losses at the trading session this morning China's headline numbers missed expectations.
AUD/USD went down to 0.7611, AUD/JPY also slipped to trade at 83.46, EUR/AUD meanwhile went up to 1.5513, and GBP/AUD also went up to 1.7638
CAD
The Loonie followed the footstep of Aussie as it recorded some losses on the back of falling oil prices.
USD/CAD rose to trade at 1.2982, EUR/CAD also went up to 1.5327, GBP/CAD was up to 1.7427, and CAD/JPY dipped to trade at to 84.47