GBP Strength
The GBP skyrocketed late in the London session due to the BOE's upbeat assessment and preview of the UK economy. The outlook points towards a possible hike if the UK economy continues the predicted trend.
CHF Knock Down
The CHF was also noteworthy as it attempted to jump high early in the session only for it to be knocked down and ended up as the worst currency in terms of performance.
The Swiss National Bank made an announcement early on during the London session that they have decided to maintain their current monetary policy as expected. The target range for the Libor rate will remain between -1.25% and -0.25%, while the median target rate is still at -0.75%. The interest rate on sight deposits, meanwhile, didn't make any changes and is steady at -0.75%.
Euro – ECB's Jazbec Speaks
A board member of the European Central Bank Bostjan Jazbec spoke earlier and he noted that the ECB needs more data before the European Central Bank can make a decision regarding tightening their monetary policy.
Talking about the strength of the euro, Jazbec was cautious about talking down the currency, instead, he notes that a strong euro reflects robustness of growth development and that current developments in the exchange rate are a confirmation of the policies that the ECB has been employing since 2014.
Trend Meters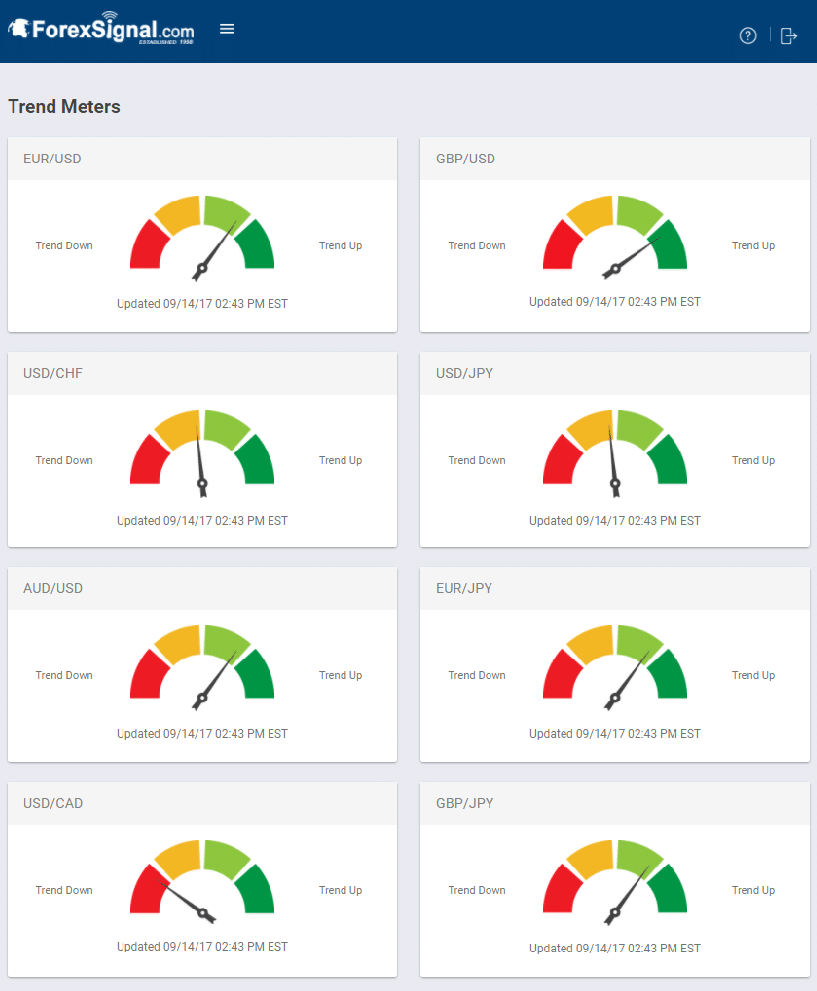 The ForexSignal Trend Meters are used to observe the long-term daily trend of the Forex major currency pairs. The markets continue the strong bias overall toward a weaker dollar, however the greenback has been putting up a fight this week and the trend can change at any time.
If you are subscribed to ForexSignal.com, you can access the Trend Meters in your online web dashboard at any time.