2022 has been an exciting year for Forex volatility year so far, with volatility ramping up as January progressed, and there has been no real slow down entering February. As this month rolls on, the uptick in Forex volume has continued.
Forex Signals – January Forex Volatility Review
This is a quick snapshot of some of the Forex signals sent to our Forex traders all over the world. Are you missing our trades?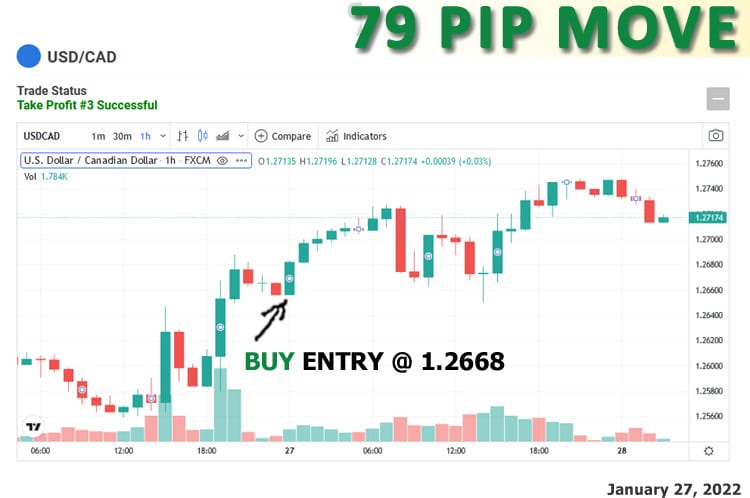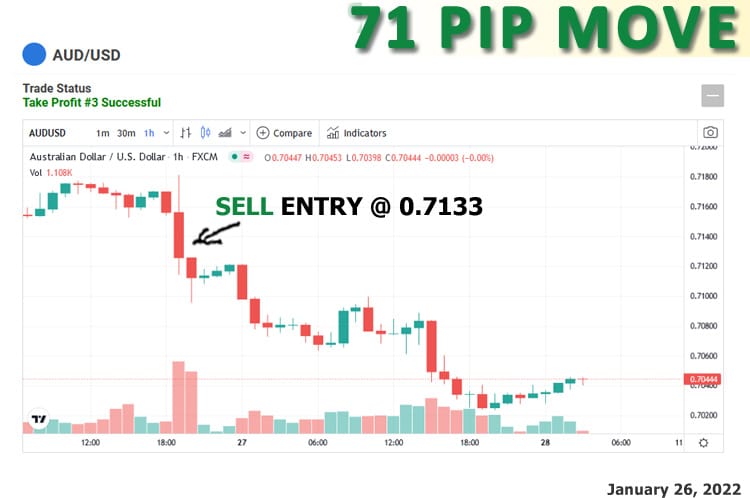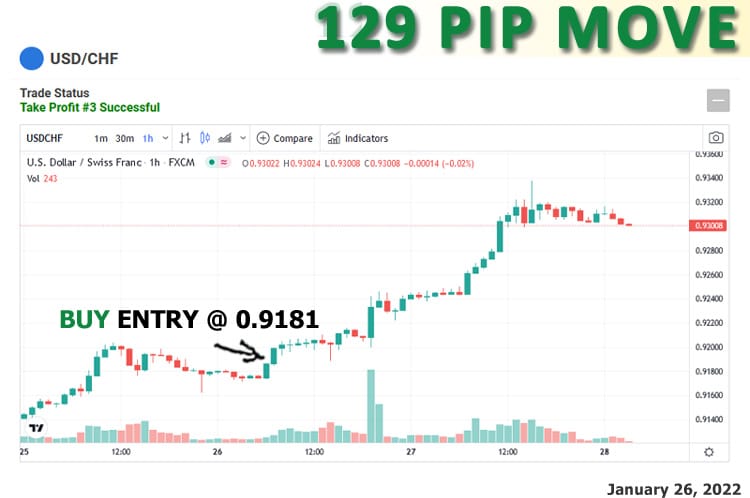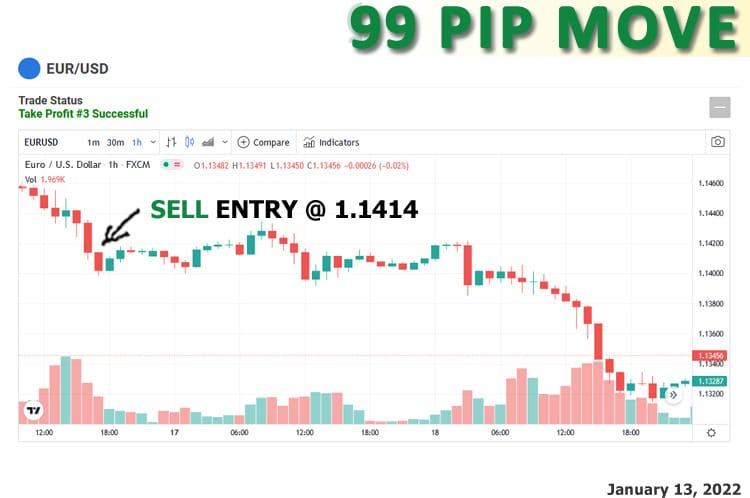 Forex Volatility Factors
Let's have a quick look at what's causing an uptick in Forex volatility. And let's see if we can spot any activity or events that may cause this to hit the brakes. First off, to put it mildly – financially, almost the entire world is in a quandary. Inflation is taking the front seat as world economies are grappling with putting a lid on it.
Fuel
Energy prices and the rising cost of oil are hammering most economies. As a result, it will be almost impossible not to see several interest rate hikes during 202. There's no way around it, and economists are trying to minimize the expectations. Still, it's a harsh reality, and rates will tick up, and the market knows it. In anticipation, the stock market is holding on by a thread for another leg-down correction.
As oil prices hike up, we see an increase in gasoline, heating oil, gas burners, industrial energy demand, and the list goes on. All are vital and used every single day to run and sustain economies. Yet, green energy has hardly made a dent. Even electric vehicles require electricity for recharging and harnessing solar, and the wind is meniscal in the large scale of things and very expensive. Nevertheless, it's a great start but still has a long way to go.
Perfect Storm
In my opinion, there is a more significant looming problem, and I'm not referring to Covid. While Covid has had its fair share of pain-causing, we also face the human problem of just not getting along.
Ukraine, Russia, the USA, and Europe are moving towards some kind of friction that I'm afraid will not end well. Add China and Taiwan into the fray, and we have the Perfect Storm. Markets detest uncertainty, and uncertainty adds fuel to the Forex volatility dumpster fire. Colossal stock market swings and even more significant Forex moves are the trailblazers.
Will the High Forex Volatility continue?
Of course, time will tell, and hopefully, as stock markets are trying to stabilize the Forex market spillover, if anything, surge even further. But unfortunately, nobody has supernatural insight into where markets will go during times of uncertainty.
ForexSignal and the EUR/JPY Breakout
Last Thursday, our Forex trading desk identified the EUR/JPY trade possibility, and without delay, our worldwide subscribers were notified with Entry Point, Stop, and Take Profit levels. Those traders that opted to ride the wave experienced a move of over 200 Pips.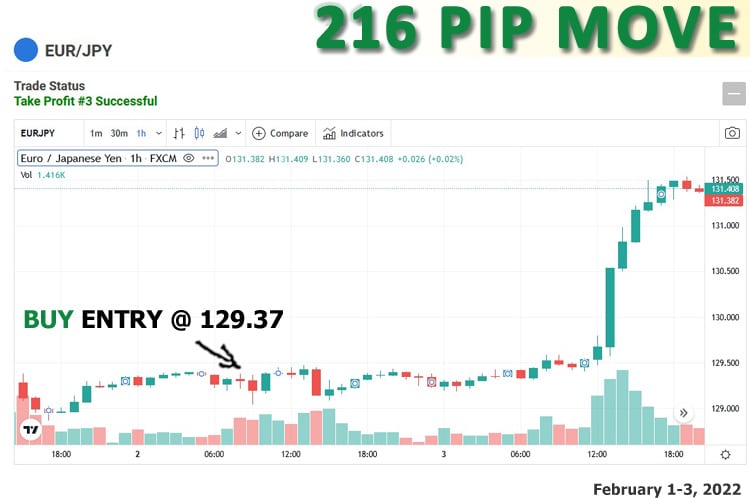 Our Promise
We promise that no matter what the Forex market is doing, our trading team is always working hard to monitor, identify trades and adapt to changes in the Forex market.