Our first ever ForexSignal giveaway.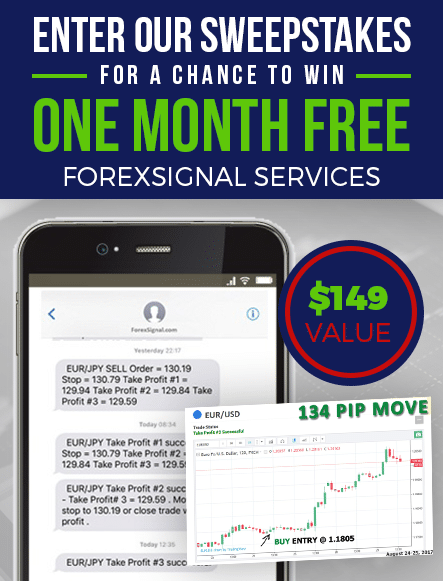 Your chance to win
 one month free Forex Signal services. 
All you need is to add your contact information* to our sweepstakes, and hope for the best. 
Increase your chances of winning by sharing us on Facebook and Twitter. Minimum of 100 unique and verifiable entries required to trigger a winner.
*Your email address will be added to our ForexSignal newsletter. You can opt out at any time.