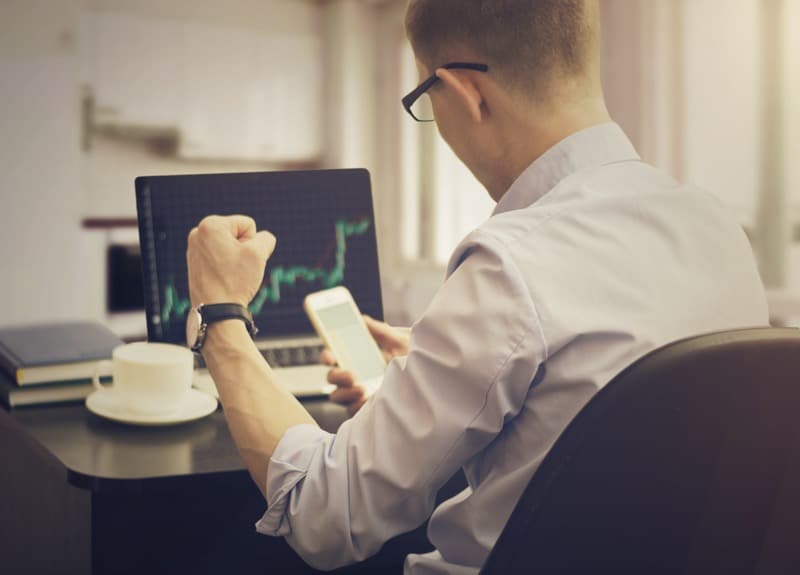 Should I trade Forex or Crypto?
We get this question almost daily from Forex traders. Undoubtedly, Crypto is the hottest tradable instrument out there. But is it worth all the hype?
Trading both Forex and Crypto is all about Risk/Reward. In other words, you can make a boatload of money just as quickly as you can lose a boatload of cash. Forex Signals and Crypto alerts are found available all over the internet. Even Forex Brokers are offering tools to help traders expand to trading Cryptocurrency.
A Closer Look
For example, here's something that may prick the curiosity of you speculators and traders. Many may argue that the comparison of Forex and Crypto is like comparing peaches and grapes. However, there's a lot more truth to that statement than you will realize.
Forex requires:
OTC (over-the-counter) agents.
Various institutions usually collect fees at almost every step of the buying and selling process.
Forex Liquidity
Fortunately for Forex traders, the Forex market is remarkably liquid. Especially for those trading the Forex major currency pairs rarely have a liquidity problem. Interestingly, these pairs remain somewhat active even in some of the quietest trading times.
Crypto does not require:
Unlike Forex, Crypto does not require brokers, agents, or institutional fees.
Crypto Liquidity
On the other hand, a significant detraction for Cryptos against Forex currency trading is the lack of liquidity. For instance, Cryptocurrencies can change value over 75% in one day alone. The volatility and spikes have taken out and destroyed many Crypto traders, especially traders looking for quick profits in the non-major Crypto coins. Bitcoin (BTC)and Etherium (Eth) at present remain atop of the Cryptocurrency coin chain.
Traders Toolbox
Either way, you look at them; they both have their place in the Traders Toolbox. Without a doubt, both offer huge gains and equally huge losses. For that reason, trading Forex or Cryptos is not for the fainthearted or inexperienced Trader!
For those who want to stick with Forex, the ForexSignal service can help you know when to buy and when to sell in the Forex market.