USD Expectations for May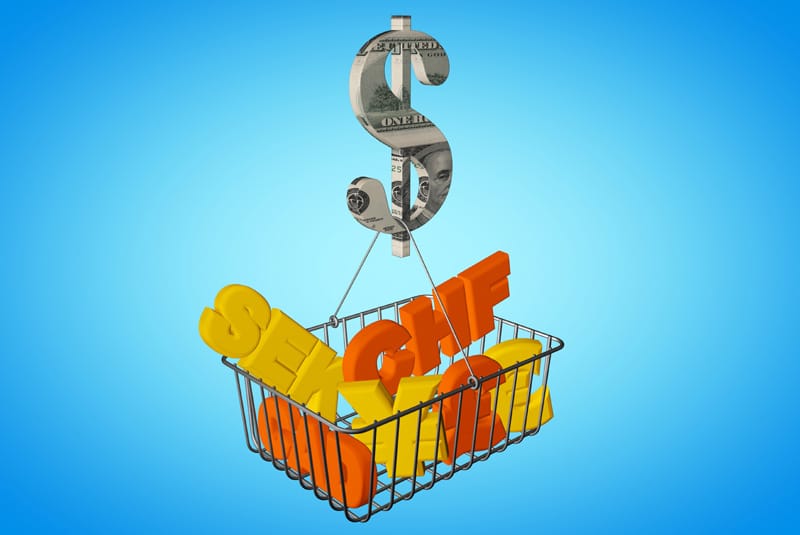 As we plunge into May, the (DXY) US Dollar Index continued to surge to its highest level since May 2020. We are now at the highest level against all other major currency pairs in the last five years.
Remarkably, during April, the DXY surged as if there was no gravitational pull, leaving most analysts speechless, especially considering the stock market had some of its worst days since the arrival of Covid in early 2020.
The 103.82 (DXY) level previously reached in early 2017 seems to have been a reasonably strong resistance level as it ended just below that point. In fact, as of this writing, it is at 103. 65 and knocking at the door going higher.
The million-dollar question we're all asking – will the USD surge continue? What signs should we be looking to for confirmation either way?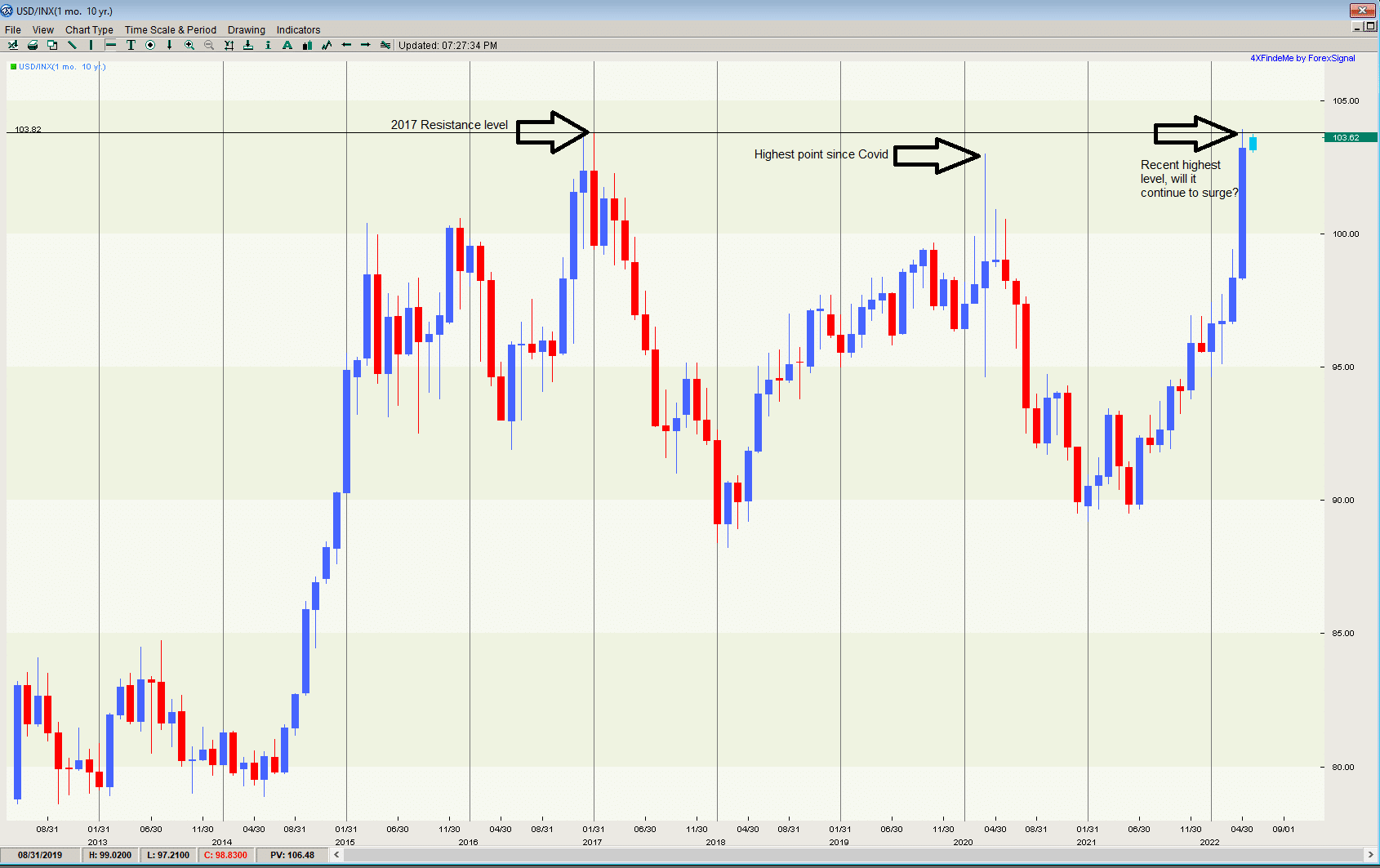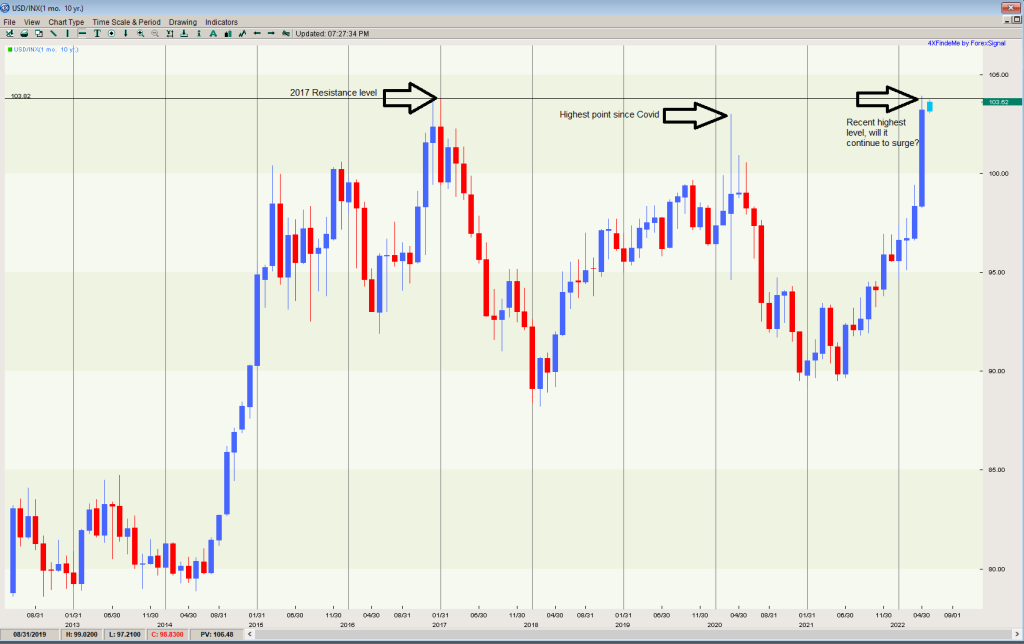 What To Expect in May 2022
A few indications provide us with a more unambiguous articulation of what to expect.
1. Lack of Resilience Against the USD in the Majors
Euro – 57.6% weight
Japanese Yen – 13.6% weight
GBP (Pound Sterling) – 11.9% weight
CAD Canadian Dollar – 9.1% weight
CHF Swiss Franc – 3.6% weight
Others – Balance
It appears not one of the above pairs has shown any resilience against the USD as of late. The ForexSignal Trend Meters shown below have confirmed this as well.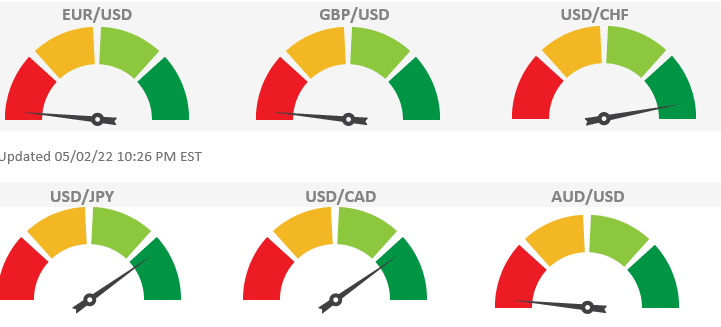 2. The Fed (Federal Reserve)
All attention will be on Wednesday's FOMC policy meeting. The current consensus is towards a 50 basis point hike as the Fed looks towards a much-needed reduction of the current balance sheet. The Index usually the first to react is the Nasdaq 100, which has had its worst month in April since 2008. Confirming our thought
3. Fridays FOMC – Jobs Report
The end of the week will be closed out by April's Nonfarm Payrolls job report. So the FED is the common denominator in providing direction.
Policy meetings from the Bank of England and the Reserve Bank of Australia add to the mix.
Bottom Line
My sentiment – possibly a day or two of pullbacks, but then look to a resurgence of the USD back to its stratosphere.