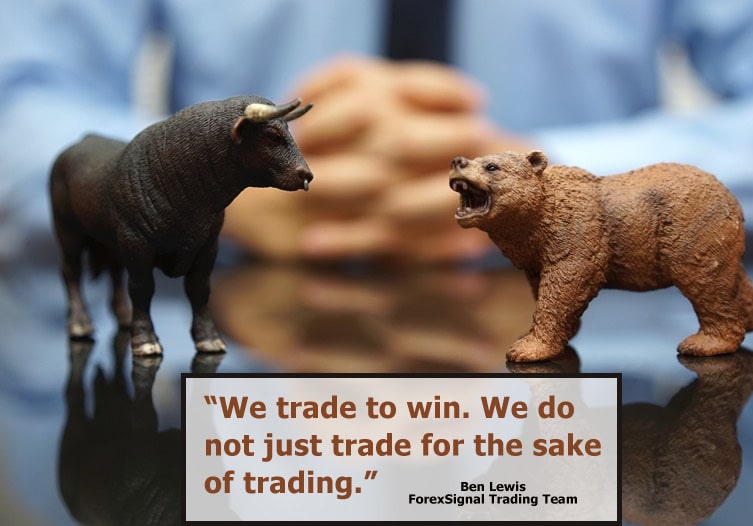 A recurring question we have been asked lately is, "why so few Forex signals this past month?"
We are well aware that the last few weeks have not been very active resulting in fewer trade signals than usual.
Sharp Surges, Reduced Volume
The Forex market has been experiencing sharp surges with very little retracement on reduced volume. This most unusual behavior has made for extremely difficult trading conditions as the market, banks, institutions and large financial participants digest the global economic and extremely volatile world political situation.
Unfortunately this can occur for many days in a row and it's all very simple, if the markets are acting erratic then we would rather sideline and wait for clarity. As Ben Lewis from our ForexSignal Trading Team reminds us, "We trade to win. We do not just trade for the sake of trading."
The Test of Time
In our almost 20 years in the Forex market, we have seen repeatedly that in the long-term, our methods and strategies have stood the test of time and after a period of losing trades we very often experience a wave of winning trades.
We urge our subscribers to stay firm; we will continue to strive to generate only the best of the best trading signals and believe it will not be long before you experience one wining trade after another as our history has shown. And if you haven't tried us out yet, then we invite you to join: Subscribe now.
Remember, profitable trading is our goal – period.
Our Promise
We promise that no matter what the Forex market is doing, our Trading Team is always working hard to monitor, identify trades and adapt to changes in the Forex market. Traders around the world enjoy our Forex services and I hope that you too will see the potential in our service.
If you have any questions about our services or anything you wish to discuss, a member of our Trading Team would be happy to schedule a one-on-one phone appointment with you. Please contact us if you wish to speak with a trading professional directly.