What Can We Learn From the USD Index?
It has been a tough first quarter for the U.S. Dollar. Despite its pre-hike rally, the Greenback lost around 5% of its value against the Yen and the Aussie after the first-rate hike increase of 2017. The Euro, GBP and other major currency pairs showed resilience against the USD.
USD Index
The USD Index, a sentiment marker of the strength of the USD against a basket of other currency pairs, touched its lowest price of 2017 on March 27th at 98.86. Let us put this into perspective though, the low for 2017 is still a higher than what we saw for most of 2016.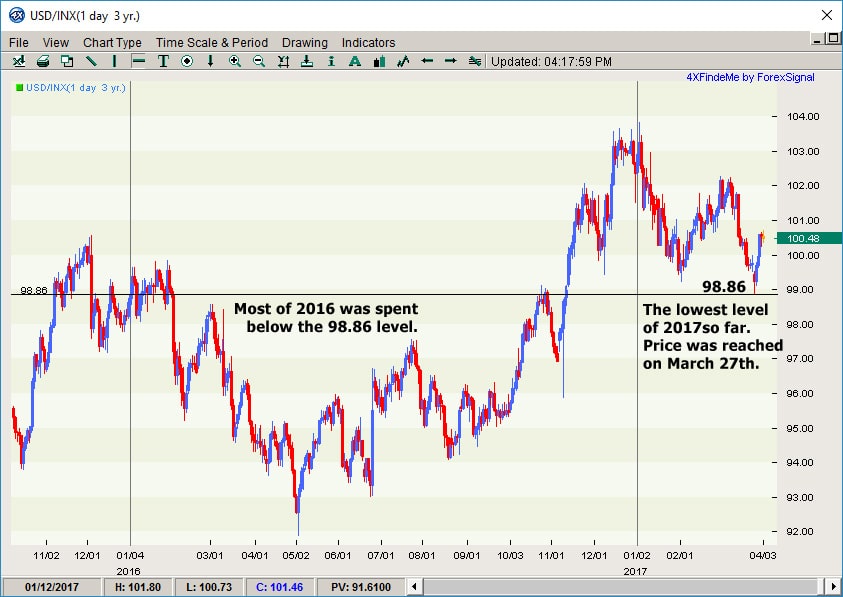 Since reaching the yearly low and as we embark into the first few days of April we see the USD Index attempting a recovery. Will this continue as April progresses or is this this just a false push? Time will tell.

2nd Quarter Risks
Uncertainty, mixed data, a failed health care bill and dovish comments from the Fed to follow up the March rate increase was the main source of weakness for the USD. At the start of the 2nd quarter, the Greenback faces more risk with the possibility of slowed Non-Farm Payrolls. Friday's NFP release may shed light on the direction of the Greenback for the rest of the month.
A few other high alert events this month (time zone is New York EDT)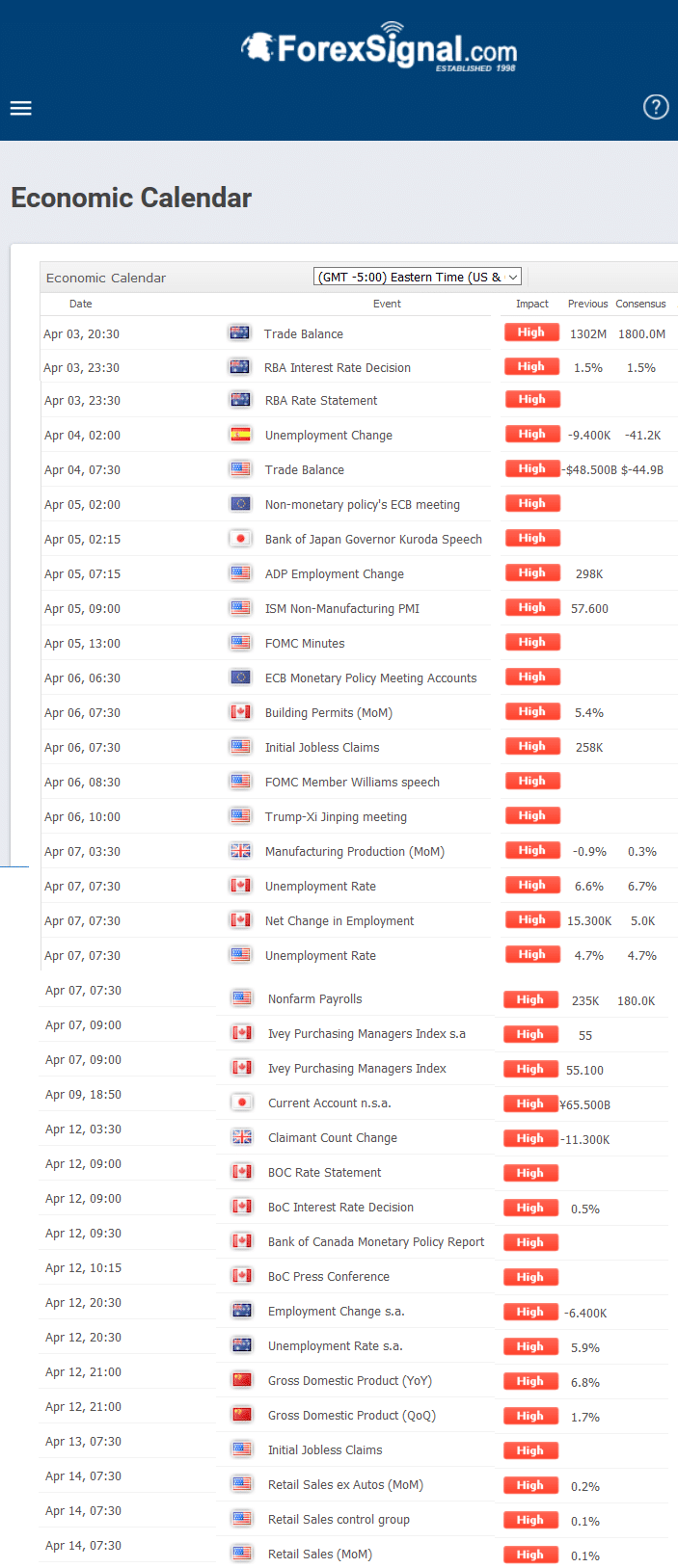 Trading Activity
Last week our Forex subscribers enjoyed Target 3 success on our long USDCHF trade on March 28th and EURJPY short trade from March 29th. On Friday we enjoyed Target 2 success on our short EURJPY trade.
You can view our entire past results history here.
While the week started out slow, we are expected the next few days to pick up the pace as many Forex trades set up in our system and we send signals to our clients all over the world.