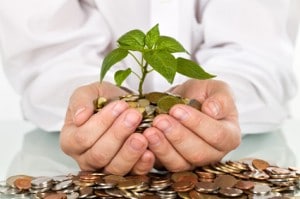 If you want to play sports, you have to play by the rules. Ignoring the rules could get you disqualified. In the same way, if you want to trade Forex, trade by these Golden Rules, or else you may lose your account.
Forex Trading Golden Rules
1. IF YOU CANNOT DEAL WITH LOSING SLUMPS, YOU SHOULD NOT BE TRADING.
Even Babe Ruth, famed for his incredible baseball batting ability, went through losing slumps. Losing is a natural part any competitive activity, including trading. If a person cannot deal with the financial or psychological consequences of trading slumps, then that person should not be trading. On the other hand, a trading slump does not necessarily make a person a bad trader.
2. DO NOT RISK TOO MUCH ON ONE POSITION.
Whether you trade manually or through an automated Forex trading strategy, traders place too much emphasis on each individual trade. They simply expect too much on that individual trade and as a result, they risk a significant amount of their capital on one trade. When choosing a trade size, it is better to start with a smaller position and gradually increase as your account grows. Take into consideration not just how much you will risk with each trade, but think about how many trades will be opened at a time and the overall risk. Adjust your trade size accordingly.
3. NEVER MAKE A DECISION BASED ON HUNCHES, PREMONITIONS, OR PSYCHIC ADVICE.
The professional technical day trader only makes decisions based on the trading rules. We never make trading decisions based on inspirational dreams, horoscopes, wrappers in your Chinese fortune cookie or the advice of soothsayers and psychics.
4. DO BE FLEXIBLE.
There is no single surefire method to trading because there are so many types of market conditions. The Forex markets trend, reverse, break-out and consolidate. For each market condition, there are various rules and trading criteria. No single strategy to date that we know of has held up under all trading conditions.
5. EMOTION, THE BIGGEST TRADER KILLER OF ALL, HAS TO BE REMOVED.
Please read this article to learn how you can remove emotion from your Forex trading.
6. DO NOT FORCE A TRADE WHEN MARKET CONDITIONS ARE NOT FAVORABLE OR YOUR TRADING CRITERIA IS NOT REACHED.
What about those times when there is no movement in the market for days on end? We believe that if trade criteria is not met then SIMPLY DON'T TAKE THE TRADE, even if this situation lasts for days.
Trade by the Rules
One of the easiest ways to trade by the rules is with Forex signals. Learn more at https://www.forexsignal.com/