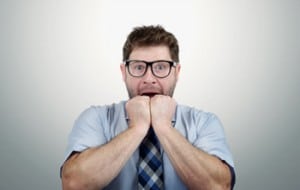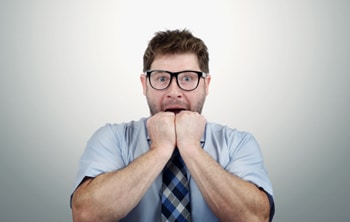 From one Forex trader to another, we know that Forex trading can be very exciting and at times very profitable, but in most cases traders lose money. Why?
Mark Douglas, author and trading psycho-analyst explains; "Successful trading is 80% psychological and 20% methodological."
Perhaps you can relate if you have ever:
Exited a trade with a small gain 5 minutes before it takes off like a rocket.
Received great information or data about the market, but unable to take the trade because of being away from your desk or device.
Taken a trade because it feels right and ending up with a HUGE loss, only to look back afterwards and say "what was I thinking"?
Not taken a trade simply because of fear of what "could" happen.
Of course this has happened to all of us, and just the thought of these moments turns the stomach. Isn't it that it is frustrating and heartbreaking watching the market move hundreds of pips, and instead of being in the trade, you are left behind.
Forex trading – why such a challenge?
After 17 years in the Forex industry, one thing we have learned; there is no single surefire method to trading because there there are so many types of market conditions. The Forex markets trend, reverse, break-out and consolidate. For each market condition, there are various rules and trading criteria. No single strategy to date that we know of has held up under all trading conditions.
Multiple market conditions require various strategies appropriate for each market situation. What about those times when there is no movement in the market for days on end? We believe that if trade criteria is not met then SIMPLY DON'T TAKE THE TRADE, even if this situation lasts for days.  However, if the trade criteria is achieved, then we go for it and take the trade. Since trading is 80% psychological, just "going for it and taking the trade" is easier said than done. Emotion, the biggest trader killer of all, has to be removed from the equation. But how? The solution lies with automated trading.
The solution? Automated trading.
The easiest way to remove emotion is with automated Forex trading. The first thing to do is find a trading strategy that has a successful trading performance history and that really works!
The answer is the automated trading provided by ForexSignal.com which uses advanced MT4 Trade Copier technology to send Forex trades directly to your trading account. Why use our Trade Copier?
Enjoy the luxury of receiving all of our Forex signals directly into your MT4 platform without any work or intervention from you!
Remove emotion from your Forex trading with automated trade signals.
Available anywhere in the world,
Compatible with MetaTrader4 (MT4) platform with any Forex broker.
Easily install the Forex Signal Trade Copier plug-in into your MT4 software.
Our support team will hold your hand through every step of the setup process.
Automated trading is available with the ForexSignal.com Pro membership.