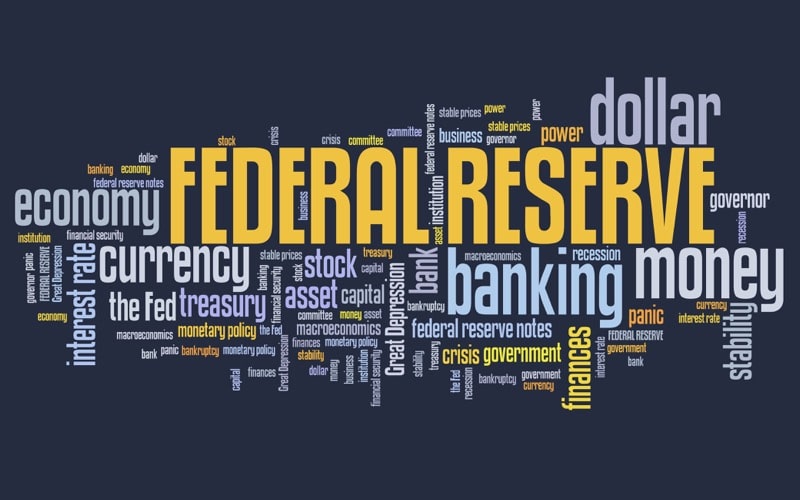 Powell Statement to Decide Greenback Fate
The greenback has been recording gains as it takes advantage of trade wars and an upbeat economy. There are some interesting events slated for this week, with a testimony by Fed Chair Powell, US retail sales, and a meeting between Trump and Putin the major highlights.
Market Watch
Eyes on the Greenback
The greenback performed badly at the start of trading sessions on Monday after it recorded its biggest weekly gain in a month last week as investors raised their long bets to the highest level since early 2017. Against of its rivals, the USD fell 0.2% to 94.60 after rising 0.7% last week, which was its biggest weekly rise since mid-June.
The currency, however, began to regain its position on Tuesday ahead of the Powell Statement which will be released today, though it has slipped down again. This particular event is going to affect the performance of the greenback this week, with some reports suggesting that Powell wouldn't talk about the negative side of the U.S.-China trade war. Powell is likely to reaffirm the Fed's gradual monetary tightening policy and such positive statements could see the greenback perform excellently. The Greenback is up 0.02% against a basket of six major currencies to 94.529 and will likely go higher if the Powell testimony goes well today and tomorrow.
The Sterling
The sterling meanwhile slipped yesterday after PM Theresa May bowed to pressure from Brexit supporters and accepted their changes to a customs bill that underlines Britain's exit from the European bloc. The sterling has struggled to record gains in recent weeks due to the Brexit debate. The forex market is expecting a rate hike by the Bank of England by next month but that isn't enough as GBP is set to continue struggling until Britain secures a trade deal with the EU before it leaves the bloc. Traders are bearish on the currency and that would translate to a bad performance for the Sterling this week.
Yen
The trade war between China and the United States continues to affect both countries. Chinese GDP report released yesterday showed that its economy grew 6.7% in the second quarter of 2018, down from 6.8% growth recorded in the previous three quarters. The safe-haven Yen which usually outperforms during trade wars slipped yesterday against most of its rivals, suggesting that investors were not too worried about the Chinese data.
The Chinese Yuan recovered yesterday after initially falling, going up by 0.3% to trade at 6.6899 yuan per dollar, with the growth expected to be sustained for the rest of the week.
Events of the Week
UK jobs report Tuesday, 8:30.
There are jobs in the UK but wages aren't rising as fast as they should. The Claimant Count Change is expected to go up by 2.3K for June. The unemployment rate is expected to remain unchanged at 4.2%
Jerome Powell testifies Tuesday and Wednesday at 14:00.
The new Fed Chair is set to go to Capitol Hill to testify in front of different committees of Congress. The statement to be read by Powell will be released on Tuesday and is expected to have the biggest impact on proceeding. The comments of Powell during the Q&A sessions are also expected to be a major market mover.
UK inflation report: Wednesday, 8:30.
The region's Consumer Price Index has been on a decline recently which has led to the decision not to hike rates in May. The annual headline CPI dipped to 2.4% in May but is expected to increase to 2.6% for June. Core CPI meanwhile is expected to remain stable at 2.1%. Retail Price Index (RPI is expected to rise from 3.3% to 3.5% y/y.
US housing data: Wednesday, 12:30.
In May, US Building Permits was 1.30 million and is expected to increase to 1.33 million for last month. Housing starts meanwhile is expected to dip from 1.35 million to 1.32 million. For the market to move, both figures will have to move in the same direction.
Canadian retail sales and inflation: Friday, 12:30.
In May, the headline CPI in Canada went up by 0.1% which was considered a modest increase and it is expected to rise even higher in June. Core CPI meanwhile doesn't carry such expectations after it dropped by 0.1% in May.