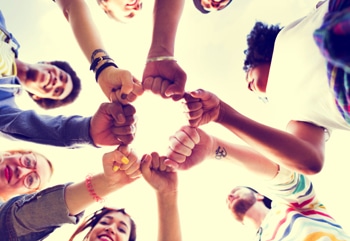 There are certain traits unique to the Forex trader. If you can identify with these 3 traits, then you can consider yourself a Forex trader, and know that you are not alone.
Forex traders are used to the question, what's Forex?
Do you find that when people ask you what you do, that most often your response is met with the question, "what is Forex." You try to explain in simple terms, that Forex trading is much like any other market trading, such as stocks. But instead of trading stocks, you trade currency. At this point, your listener goes "oh ok" and you can't seem to wipe that confused look of their face. Good thing we have great articles written on this site to explain Forex and you can even introduce them to our beginners guide for Forex traders.
Forex traders know that quotes have nothing to do with books and movies.
While your friends check their smart phones to see the latest Tweet or update their Facebook status, you are addicted to looking at Forex price quotes. Do you find that you can't sit through a meal or sleep a full night without waking up to check your Forex quote prices? If yes, you are most likely a Forex trader. Good thing all ForexSignal.com subscribers can check their Forex signal status and view price quotes in the ForexSignal web dashboard.
Forex traders are expert travel guides
Your friends planning a trip to another country, and they are curious about how to exchange money once they get there. Or maybe they are picking a country to visit, and they want to know which is the best country based on the exchange rate. They may not fully understand what you do, but they remember that when they asked you what you do for work, you mentioned something to do with Foreign currency. And since your Forex quotes are never far away, you can easily and accurately answer their travel questions. If a friend has ever called you with these types of questions before planning a trip, you must be a Forex trader.