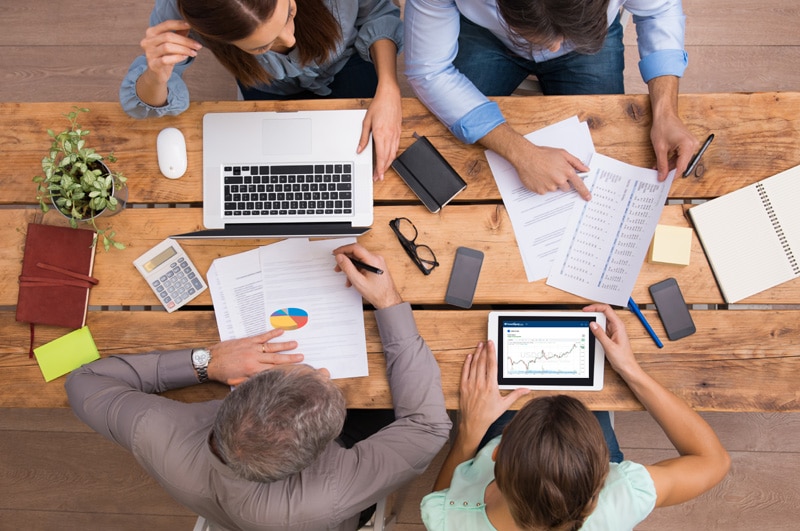 Since we started offering Forex services in 1998, we have seen some revolutionary changes in the Forex market. As trading professionals in the industry it has always been our focus to stay ahead and up-to-date with market trends, nuances and ideas.
Market activity and the swings we experience today are very different to even 2 or 3 years ago. Factors over the years that have influenced Forex include Quantitative Easing, Putins Ukraine activity, the threat of changing interest rates, the Greece debacle and China's equity slide.
Now, in 2016 we see the major influences include oil and other commodity prices, the US Presidential elections, interest rate uncertainty, and Global equities – just to name a few. The markets are truly dynamic; always moving and changing.
The ForexSignal Trading Team Never Sleeps
The Forex market never sleeps and neither do we! Regardless of the capricious nature of the Forex market, our Forex Trading Team is always committed to observing, tweaking and updating our trading strategies in line with the most current market behavior and activity. We research, seek out new ideas and strategies, back-test, re-test, and test again.
"We are committed to finding those winning trades," Ben Lewis of our Trading Desk explains, "it is what we do."
Updated Trade Strategy Now Available
We are pleased to announce that as of April 2016 we have implemented our latest methods and strategies and our subscribers can expect increased amount of Forex signal activity.
These trades are now available on our state-of-the-art Trade Copier, and you can also receive trades directly to your phone as an alert by SMS, email or through our Members-Only Web Dashboard.
Unlike our previous strategy of capitalizing on long-term trades with larger Stop Loss and Targets, our newly launched strategy is mostly aimed toward profiting from today's more common short-term and medium-term movements. Most trades generated will have two Take Profit Targets up to 60 pips, although some trades will have just one smaller Target.
Our Stop Loss will be between 30-50 pips initially, with the potential of being reduced even smaller as the trade progresses.
Take A Test Drive and See For Yourself
We believe that once you try us out, you will not be disappointed. Our MT4 Trade Copier technology is the latest and most up-to-date available in the industry and compatible with just about any Forex broker, and works with trading capital of any size.
Or if you prefer to place the trades yourself, you can opt to just receive our email and SMS alerts and trade manually on your own.
Our Client Support Team
Our client support team is always available to ensure you are always receiving top-notch services. We are available to hold your hand and help set you up with our ForexSignal services. Please contact us if you have any questions or need assistance.